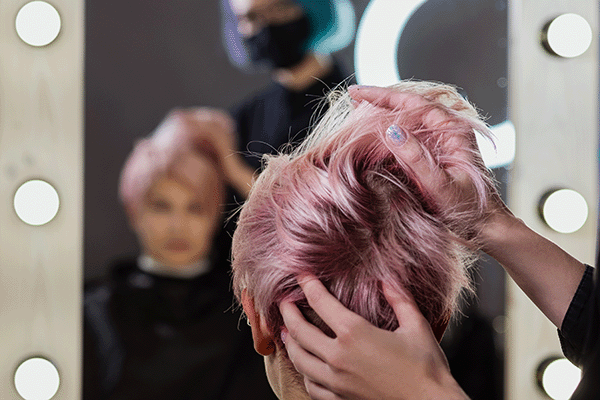 Hairstyle Trends for Women in 2023!
As we say goodbye to 2022 and welcome in 2023, we must keep up with the latest hairstyle trends to look and feel our best. This year, we're seeing a mix of classic cuts and bold, new styles that will turn heads.
Happy New Year!
One of the biggest hair color trends for 2023 is "lived-in" hair. This look is about creating a natural, effortless feel by blending different shades of color. Think warm, sun-kissed highlights mixed with cool, lowlights. This technique creates a unique and natural look that is perfect for anyone looking to add some dimension to their hair.
Another popular hair color trend this year is pastel hues. In addition, soft pink, lavender, and baby blue shades are becoming increasingly popular as people look for new and exciting ways to express themselves through their hair. These shades are perfect for those who want to make a statement without going too bold.
Regarding haircuts, the bob is making a comeback in 2023. This classic cut is updated with modern twists, such as textured ends and choppy layers. In addition, the bob is a versatile cut that can be worn straight or wavy and can be styled in various ways, making it perfect for those who want a low-maintenance look.
The shag is still a popular choice for those with longer hair in 2023. This cut is about messy, lived-in layers that create a carefree, bohemian vibe. In addition, the shag is perfect for those with naturally wavy or curly hair, as the layers help to reduce bulk and frizz.
The Pixie cut is still a go-to option for a low-maintenance, edgy look. This cut is all about short, choppy layers and a textured top. The Pixie is perfect for those with fine hair, as it can add volume and movement.
In conclusion, 2023 is all about embracing natural and effortless looks. Whether you're looking for a bold new color or a fresh new cut, there are plenty of options. So don't be afraid to come into The Split End, experiment, and find the perfect style.